Reviews
http://www.blackcountryradio.co.uk/blogs/theatre/post/review-bring-it-on-at-dormston-mill-theatre-in-sedgley/
If I said the name Lin-Manuel Miranda, you may not know who I was talking about. If I told you he was one the most creative and successful composers of the 21st century – you still might struggle. How about 'the guy who wrote Hamilton'? Well, that's exactly who he is and he's also responsible for Bring It On.#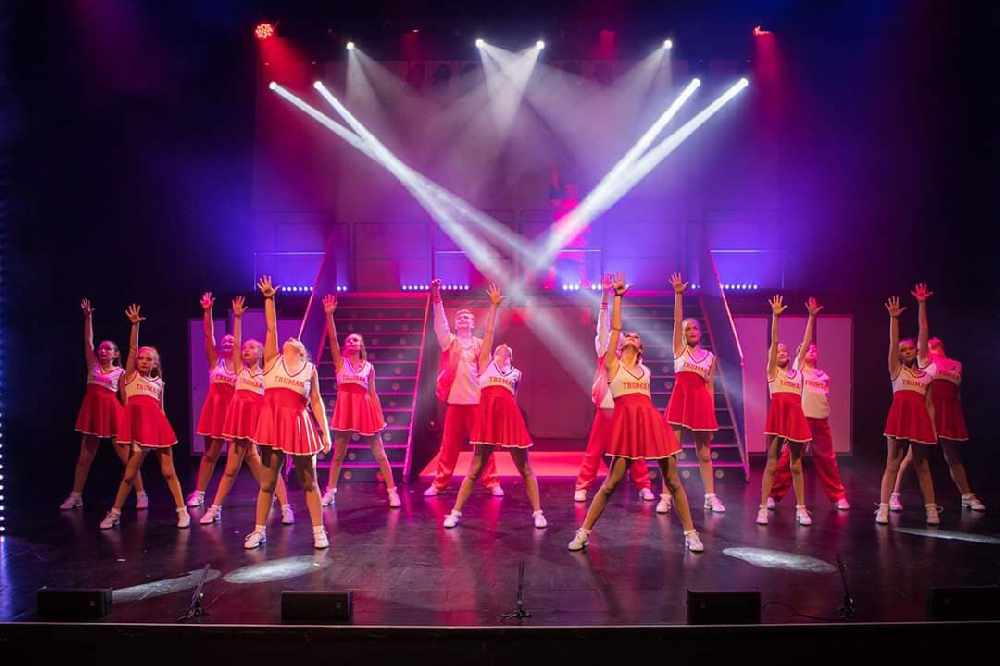 West Bromwich Operatic Youth Theatre are bringing the show to life this week and, I must confess, until last night I'd never heard of Bring It On. If you're in the same boat, imagine High School Musical with some mild swearing and you're pretty close!
The musical is set at Truman High School where Campbell, the head of the cheerleading squad, looks to take her squad to the try outs. However, Eva, her arch enemy, played wonderfully by Isabella Ferrara (Peter Pan, Chicago) has other ideas. She utilises her mum, who just happens to be on the school board, to transfer Campbell to Jackson High; a rival harder school where they don't have cheerleading – instead, they have hip-hop and no interest in performing with pompoms.
However, Campbell played by the highly talented BOA student, Jessica Harrison (Hairspray, Les Miserables) fixes relationships and old scores, changes the school's mind and comes on top…almost! You'll have to purchase a ticket to see just how she gets through the difficult transition from cheerleader to winner.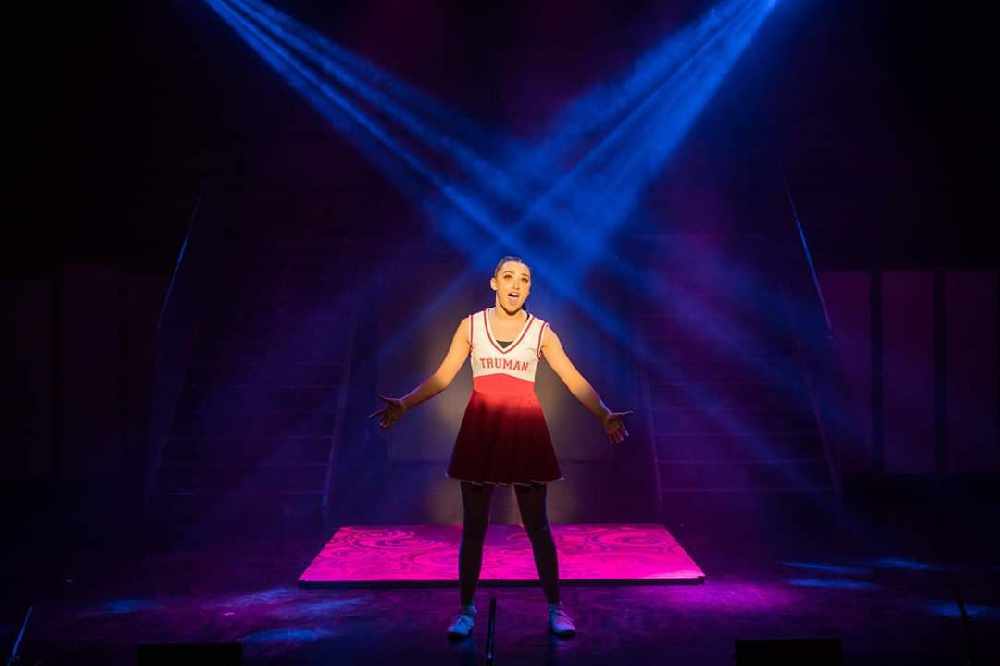 WBOS Youth Theatre are clearly from the same gene pool as the adult arm of the company and their performance was brilliant. You got the sense that they loved every second of being on that stage; the singing was bang on, the dancing was a joy to watch and the staging, minimal as it was, was perfect for this coming of age musical spectacular.
Outstanding performances came from Jessica Harrison as Campbell, Will Foggin (Oliver, Spelling Bee) as Randall and Eboni Green (Bugsy Malone, Legally Blonde) who plays Danielle. Eboni sounded like Beyoncé and at times moved like her, which is the highest of compliments.
My stand out star, however, was Tori-Jayne Parkes (Scrooge, Cats) who plays Campbell's bestie Bridget. Her on stage presence was electric and her performance was perfect. It was joy watching her interact with the other cast and stand out as she did.
With energetic music under the directorship of George Stuart alongside professional sound and lighting (which made a nice change for an amateur performance) this is a show that you must see.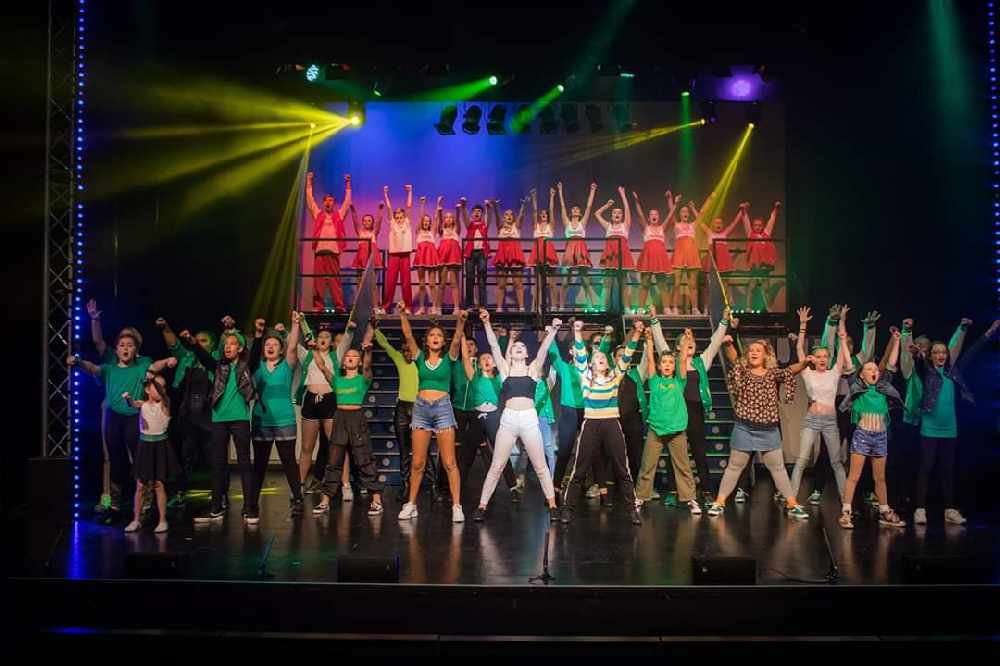 Theatretastic review 5/5
We all know that Theatretastic love Lin-Manuel Miranda, so when we were invited by WBOS Youtheatre to attend their 2019 production of Bring It On, Manuel's 2012 Broadway hit, we were excited. How could a combination of Lin-Manuel's genius, my love of the Bring It On movies (yes I have seen them all and I'm not ashamed!) and a talented youth company go wrong?
The award-winning youth section of WBOS was formed in 1987 and the company comprises of young people ranging from 10-19 years old. We are always delighted to see what this company are up to each year.
With Music by Tom Kitt and Lin-Manuel Miranda, lyrics by Amanda Green and Lin-Manuel Miranda, a book by Jeff Whitty, the piece is loosely based on the 2000 film of the same name. Bring It On the musical focuses on the competitive world of cheerleading and the rivalries between the teams.
Director Ben Cole, Choreographer Claire Flavell and Musical Director George Stuart have created a youth production that is fresh, modern and memorable.
The production really comes into its own when we head to Jackson High and we meet the Jackson Squad. The energy of the production shifts as we are introduced to the well known sounds of Lin-Manuel Miranda played perfectly by The Midland Concert Orchestra. This company came to life in the complicated, complex choreography by Claire Flavell as we were merged into the hip-hop world of inner city High School life of Jackson High.
It was hard not to choose a favourite squad as the cast performed their cheer routines with precision and power. What I really loved about this production was the energy and passion that the cast displayed whilst performing. This is a show that was made for young people to have fun and WBOS Youtheatre did just that.
The leading lady of this production was Jessica Harrison in the demanding role of Campbell. We had the opportunity of watching Jessica as Tracy in last year's production of Hairspray. Jessica really is a triple threat as she continues to hit every note and every move with flawless ability. The leader of the Jackson Crew, Danielle, was played by Eboni Green who had a beautiful voice and natural stage presence. When the two came together to sing We're Not Done, the audience were treated to a blend of beautiful harmonies.
Tori-Jayne Parkes gave a wonderful comedic performance as ditzy, quirky best friend Bridget, alongside Luca Marandola as her boyfriend Twig who had the audience laughing with his charming performance. Other highlights of the night come from talented Amber Seddon as Nautica and Isabella Ferrara as the manipulative rival Eva. Each and every member of the cast gave a charismatic performance throughout.
Some of my favourite musical numbers on the night were the opening number of Act II, It's All Happening , One Perfect Moment, It Ain't No thing, Killer Instinct, Enjoy the Trip and We're Not Done. I was impressed by the company's ability to handle the rap elements of the musical score, not missing any word or beat. The fast paced music and choreography didn't seem to faze this passionate cast.
This was an ambitious production by an ambitious youth company who aren't shy of breaking boundaries and providing refreshing performances. The talent in WBOS Youtheatre is still as strong as ever and we look forward to the future for this talented company of young performers